English clothes to color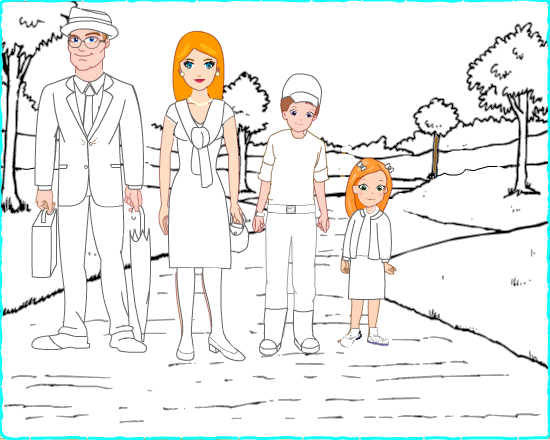 The sweater is pink.

The dress is blue.

The ribbons are purple.

The umbrella is orange.

The baseball cap is yellow.

The T-shirt is brown.

The hat is black.

The jacket is black.

The jacket is gray.

The tennis shoes are red.

The pocketbook is green.

The skirt is purple.
Copyright © Hello-World.com. All rights reserved worldwide.
You may print this page for educational purposes